We spent the large majority of last week in Vienna visiting our colleagues there and getting to know them. This week we are taking advantage of our language teacher's vacation and are discovering our town a little bit more.
It's been over 10 days since the last post, so I thought I'd put some pictures up from Ian and Ellison's time at camp. I took these the morning that I came to pick them up and they were good and tired but had learned lots more German and really made some good connections with new friends.
Here is Ian leading the kids in German in sports games!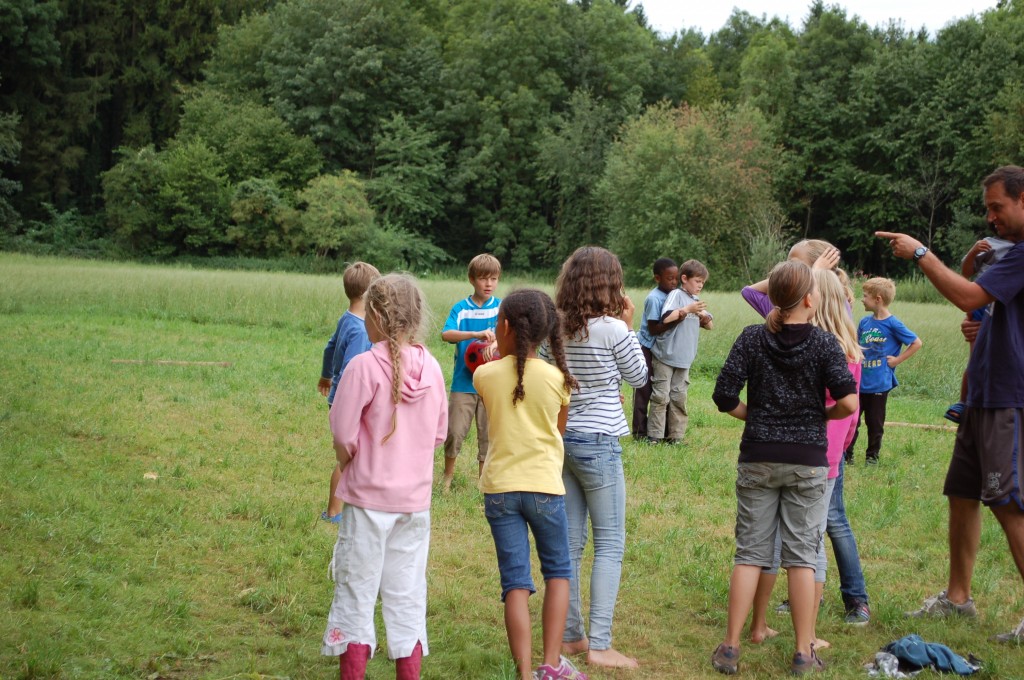 Some of the fearless leaders with another camper. 
What is camp without a camp flag?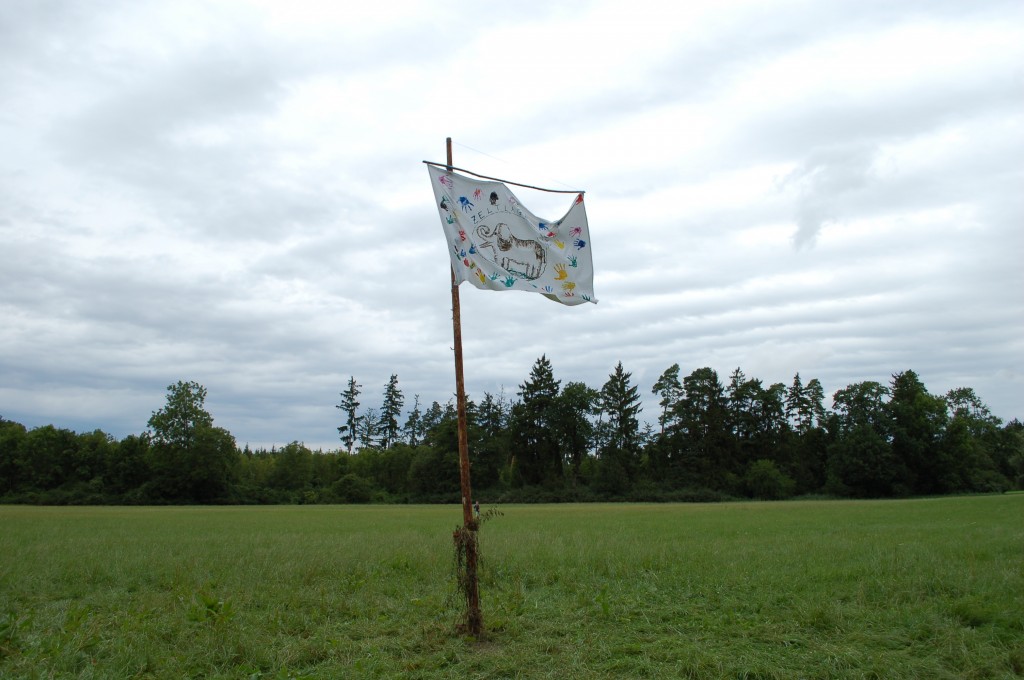 Sleeping quarters. Ian slept in the navy blue tent on the right and Ellison's tent was dismantled by the time I arrived. She stayed with another girl and her mother.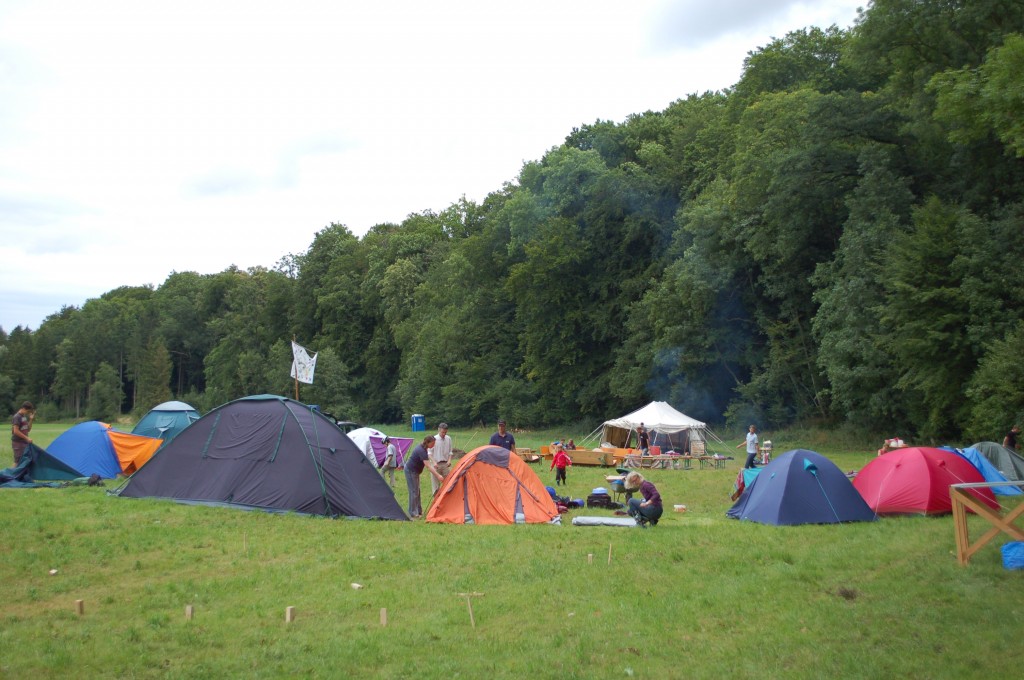 Campfire/Kitchen/Meeting Place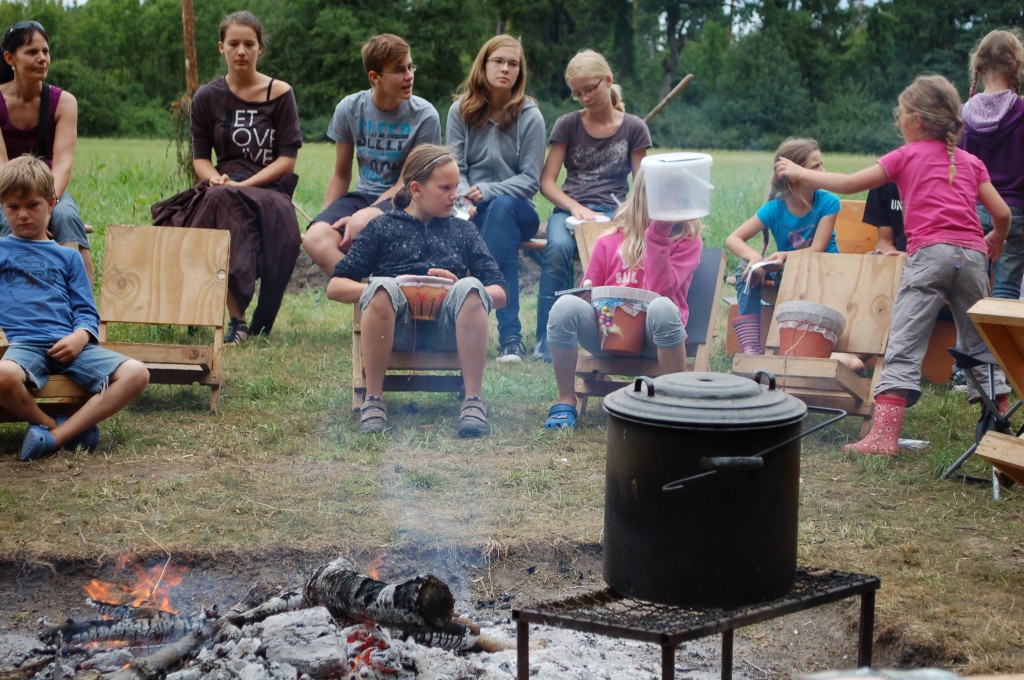 One final song before saying goodbye.