Today is a holiday here in Germany. It's "The Day of German Unity." As with most holidays here everything shuts down. Some of the local bakeries were open until 12 as well as gas stations and most restaurants. But other than that..closed. It's actually something that I really appreciate here because it forces us to rest. It was a beautiful day today with lots of sun and temps in the low 60's which meant we needed to get outdoors. So we adventured out to a nearby town and grabbed a bite to eat at our favorite Kebap place. (Side note- a Kepab is a delicious sandwich which landed here from Turkey. It's kind of like German fast food.)
I'd spotted a flea market earlier in the morning and we've heard lots about them so we decided to stop and browse around for a little bit. There was quite a variety of stuff but nothing really grabbed our attention. I did pick up a vase and negotiated the price down to 2 Euro and 50 cents but I don't have a picture of that…sorry.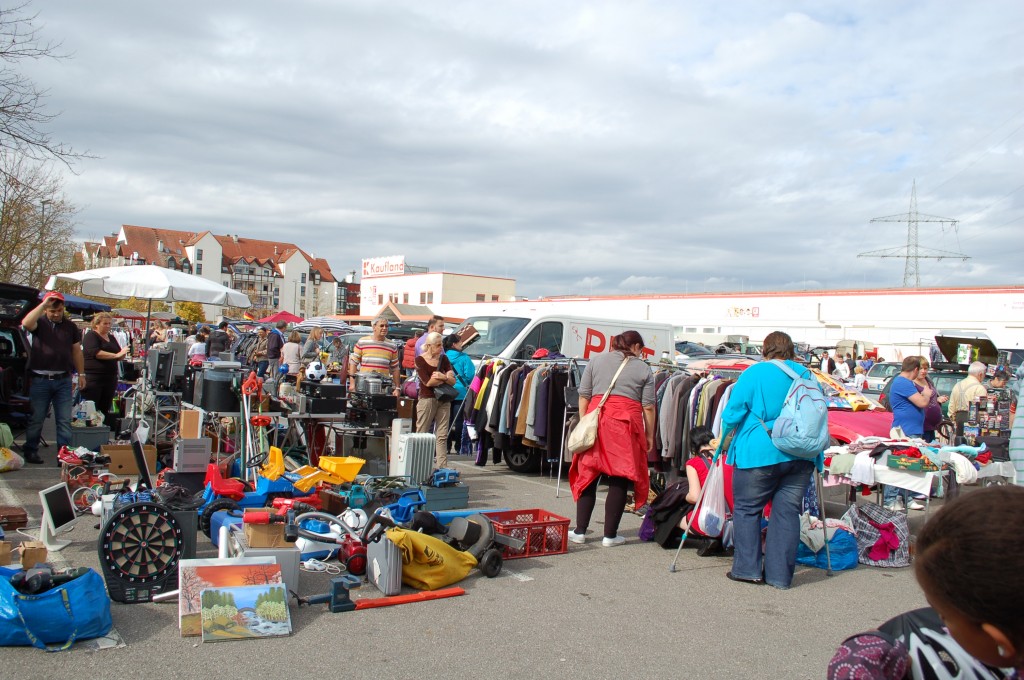 After that, we came home and relaxed for most of the afternoon and with a cool fall day we decided to roast some marshmallows in our homemade fire pit. The previous renters left lots of bricks in our yard and Ian built a pit earlier in the summer.  The kids really enjoyed  marshmallows for dessert before heading off to bed.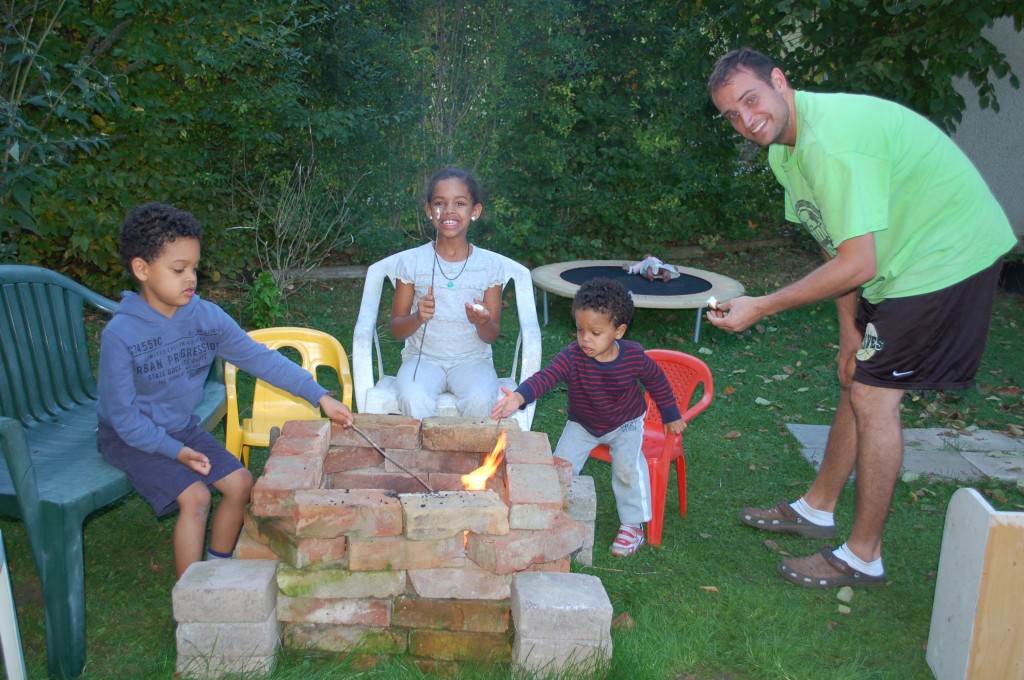 Happy Day of Germany Unity!