Believe it or not, this post is actually not that far behind real time. We've been out of school for only about 2 weeks now. We live in the Bavarian region of Germany which happens to have the longest school year here. One of the major adjustments to living overseas for us has been adapting to a new school calendar. Our largest break of the year is 6 weeks which we get over summer. Throughout the year there are other 1-2 week breaks around major Holidays like Christmas, Easter and Pentecost. The daily schedule is also different because Ellison actually got of school on M, T, W at 1pm and on Th and F at 11:30 and 12. Not that long of a day huh? Kids either come home for lunch or go to a local Kindergarten facility for afternoon care.
About Kindergarten…Jude, although he was in "Kindergarten", went to a separate facility. Kindergarten the term is actually more of preschool (by American standards)Â  and the last year of Kindergarten is called Vorschule which Jude just finished up. For Germans the big entrance into school life comes in the 1st grade. Kindergarten translated means Children's Garden and is a more accurate picture of what that experience is like here. Our boys wore out shoes and pants so fast this year because the majority of the time there is spent outside playing or doing arts and crafts. By the time a child leaves Kindergarten to enter the 1st grade they may or may not know all of their letters and numbers.
Because Ellison is in a public German school it was recommended that she repeat the first grade so that she wouldn't fall behind academically and could focus primarily on speaking and understanding German. We totally didn't expect that, and we were really nervous to make the decision to hold her back. It's honestly still hard for her because she started the 2nd grade last year in a transitional class and then switched to a full functioning German 1st grade class so to her it feels like she should be going into 3rd grade not 2nd. It's turned out to be a really good decision because she did really well this year and has a great handle on the language but she continues to wish that she could be in her "normal" grade.
Clear as mud right…well here are some pictures from the first and last days of school this past year. I just cannot believe how much the kiddos have grown!
Ellison- September 2012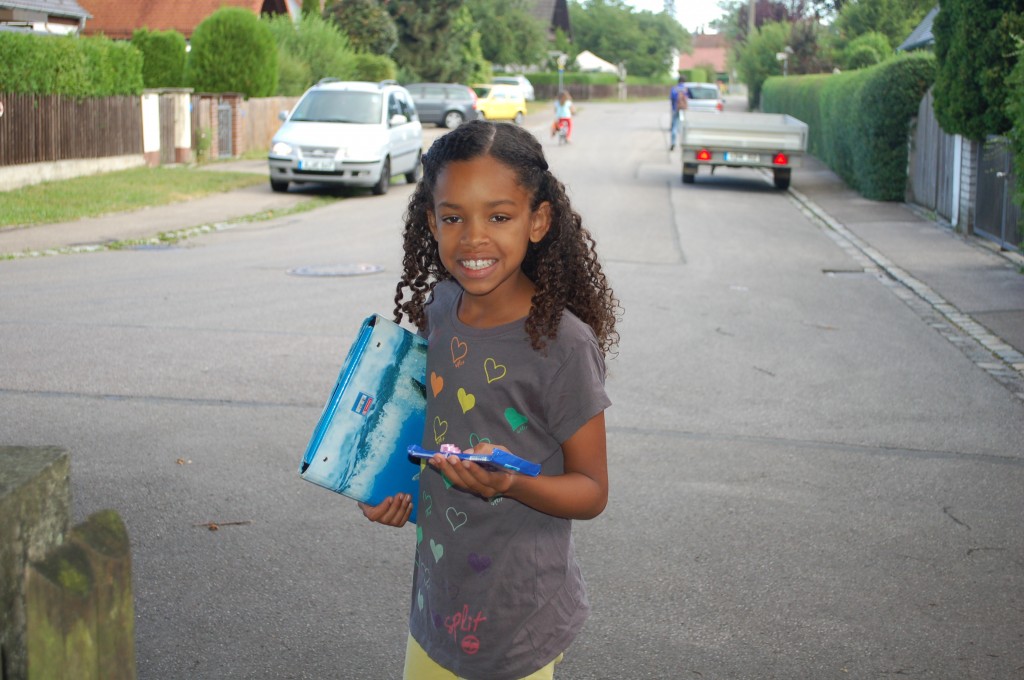 July 2013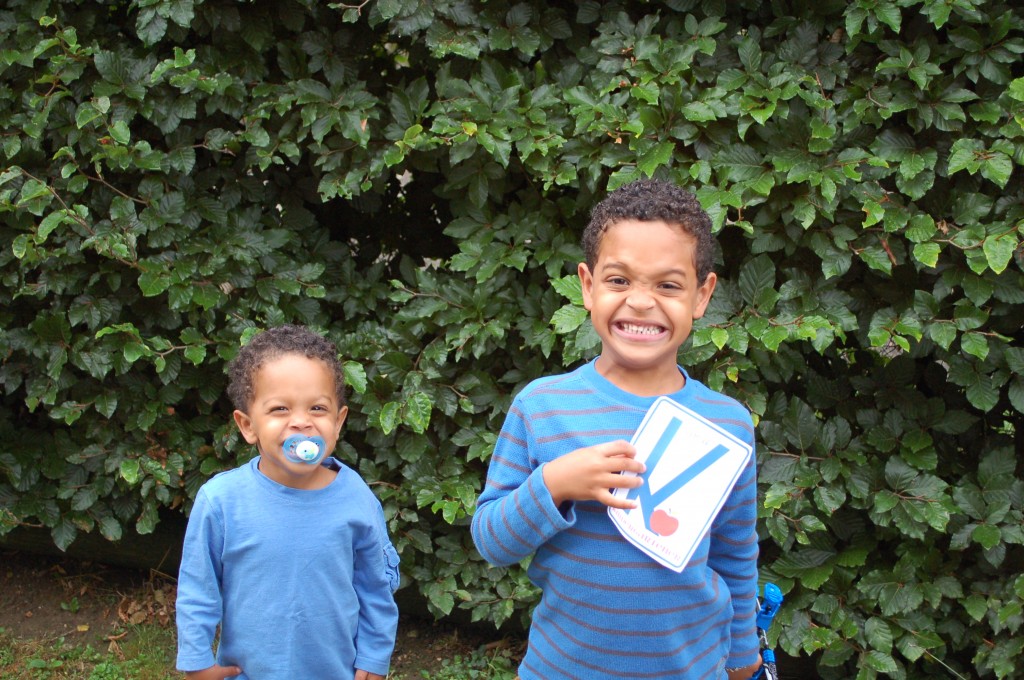 Jude and Asher September 2012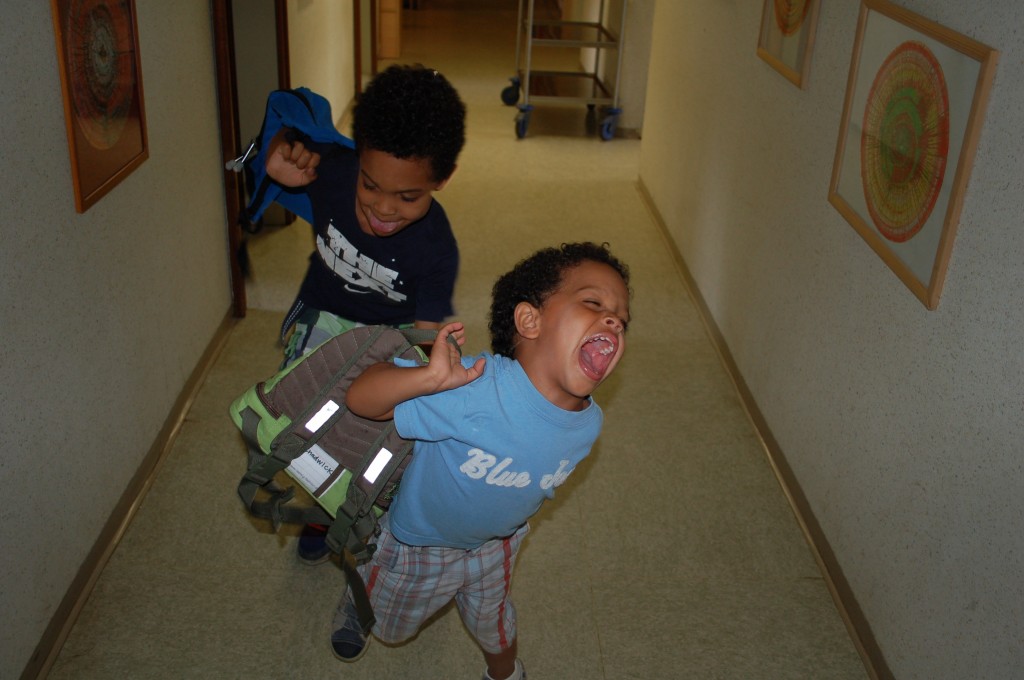 School's Finally Out!!!