She did it!!!!
This past Sunday we got to celebrate Ellison's baptism at Family Birthday Celebration (FBC). This is one of my favorite events. It's where kids go public with their faith and then get celebrated like crazy. The celebration, however, is the icing on the cake. There is a very strategic process leading up to this point involving Jump Start (an explanation of the gospel), an interview with staff (to talk further about her decision) and a video taping of her story.
The process for us began last fall when Ellison told us that she wanted to ask Jesus into her heart. She talked to friends about it, she talked to our neighbor, she talked to her grandparents. Basically anyone who would listen she was a talkin' about asking Jesus in her heart. Honestly we didn't want her to rush into such a big decision so we want to be sure that she really understood what she was asking for and we did some talking to people on our own too. Instead of waiting on us she decided that one day in the car she would just ask him herself….and she did! When we got home, she announced that she'd done it, all on her own. Â Now I worked in children's ministry at our church over the past 4 years and I've heard a lot of kids tell their stories during Family Birthday Celebration but I don't think I've ever heard a kid say that they asked Jesus into their heart in the car. That's what I love about our girl. She is very creative and imaginative with a spark of independence and I love that her story is so uniquely hers.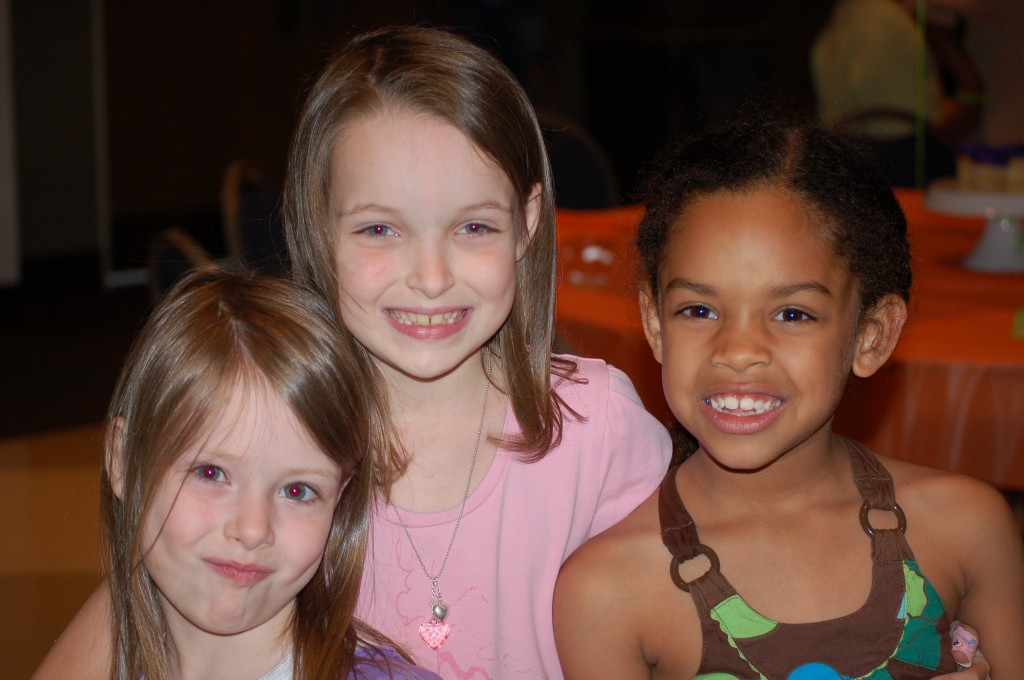 After the actual service, we celebrated with cupcakes, balloons and of course gifts! Experiencing Family Birthday Celebration as one of the families made me so much more grateful for the behind the scenes work that I'd been blessed to be a part of  when I was on staff. Attending FBC as an outsider made us so excited for our future. Just imagining the possibilities of what an event like this could be like in Austria.
Praying, hoping, trusting!